Easy access to the latest competition schedules and results
Push notifications for time changes and other alerts, easily shared to your whole gym
Special vendor deals!
Fun and SAFE platform for kids (USASF ECP compliant)
FREE for all gyms attending Deep South competitions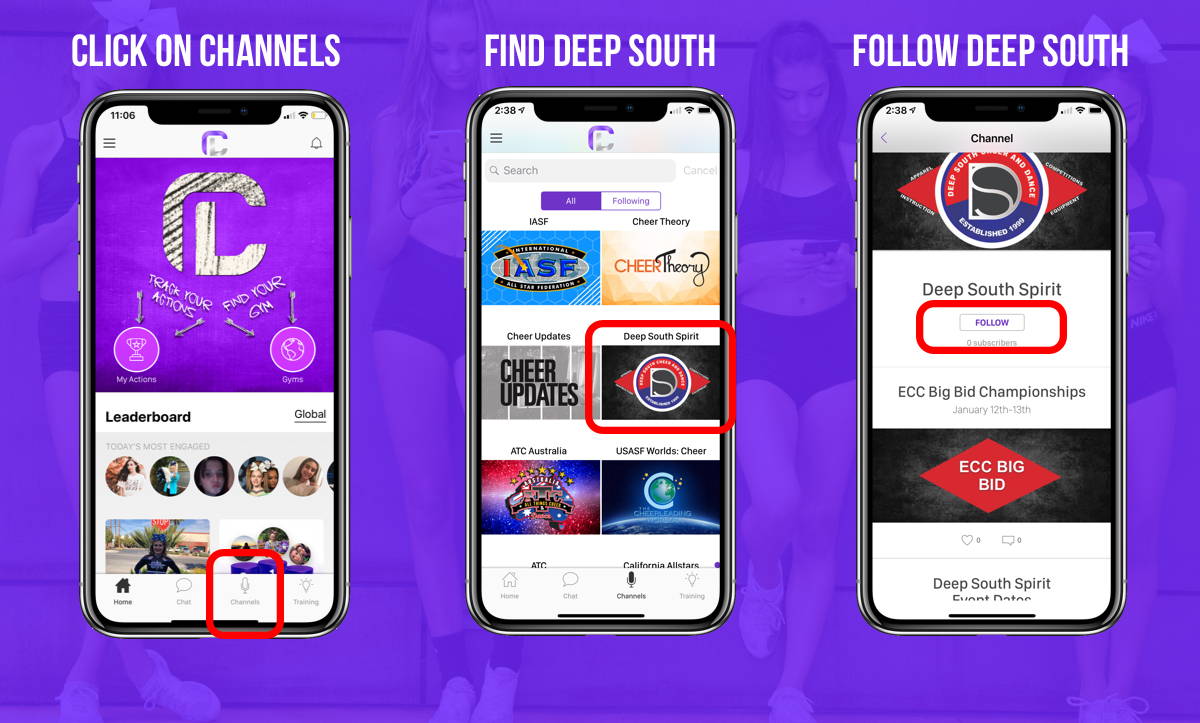 Deep South Spirit has partnered with CheerLife to gift a FREE customizable app for every gym who attends DS events! Click the link below to submit your information.
App usage for Gyms is free until July 30th 2019.