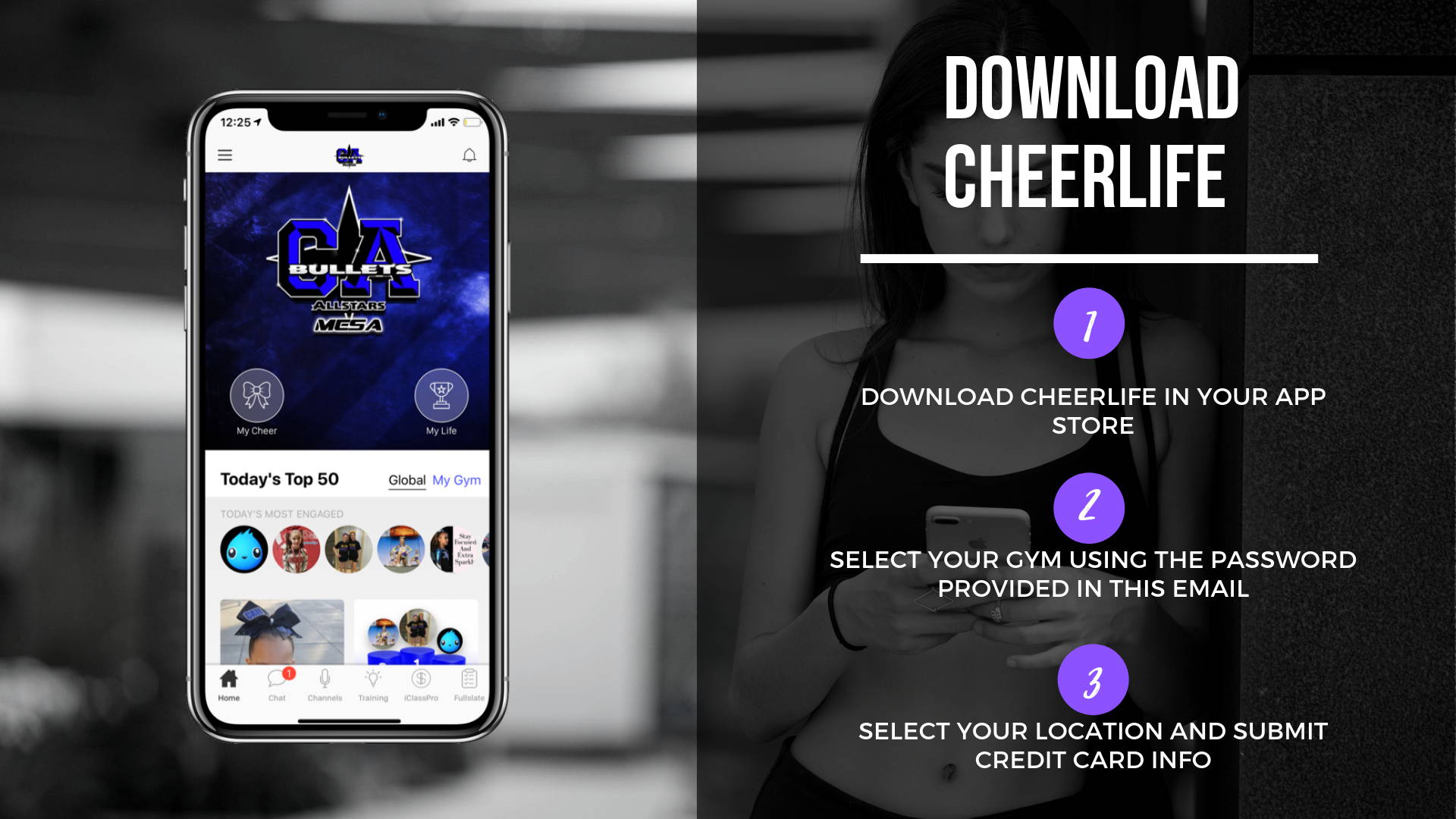 Here are the steps to download CheerLife:
Step 1: Download from the Apple Store, Google Play or the Android one http://onelink.to/4zs72b
Step 2: Select our gym and use the following password:
Cali Camarillo - calicamarillo#2020
Cali Las Vegas - calilasvegas#2020
Cali Livermore - calilivermore#2020
Cali Mesa - calimesa#2020
Cali Ontario - caliontario#2020
Cali San Marcos - calisanmarcos#2020
Step 3: That's it, you are in!
How to start a group chat
*Before proceeding, you must be an admin. If you are not, ask Kyle to make you an admin!
Step 1: Click Chats
Step 2: Click the + button
Step 3: Click Smart Group
Step 4: Click your gym name (might need to scroll down)
Step 5: Click your team name
Step 6: Click Apply
You do not need to add anyone to the chat. When the athletes and parents download the app and select their team, they will be automatically placed inside the group chat.